QUALITY, HEALTH, SAFETY AND ENVIRONMENT
The Management of SAT-CONGO takes all the necessary measures to ensure the Quality, Health and Safety of employees, services, installations and equipment, and that of the Environment.
SAT-Congo is committed at its highest managerial level to continuous improvement of the performance of its management system compliant with the OHSA standard. ISO 18001 and ISO 14001 and 9001 standards.
Compliance with Quality & Safety requirements, compliance with national and international legal requirements of labor law, in Quality, Health, Safety and Environment, constitute the basis of our Quality & Safety Management System.
In compliance with occupational safety regulations and the protection of the environment ; our HSE policy is based on six (6) poles illustrated below :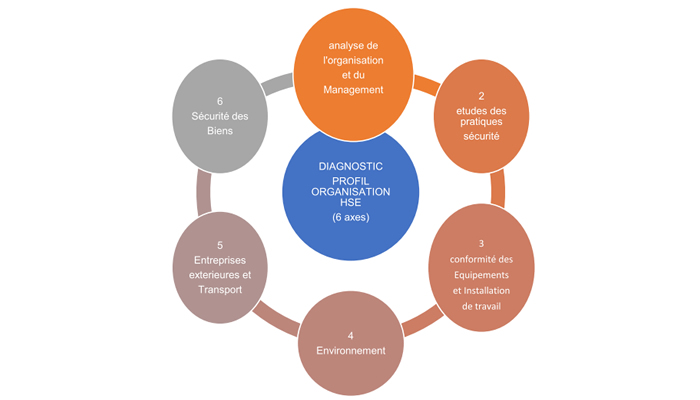 Security of Operations
Thanks to optimized management of our fleet. All our lifting and transport equipment and its accessories are continuously monitored by our mechanics and our Quality & Safety department.
Our equipment is checked every 6 months by an approved body. In addition our trucks and cars are equipped with IVMS.
Before any handling, a technical study on site is carried out for optimal safety conditions.